So, after last week's accidental all-pink lipstick extravaganza, let's take a look at what I've been carrying around with me this week: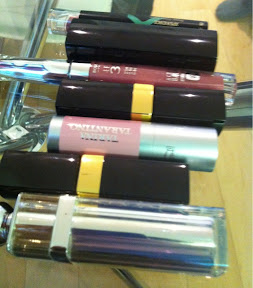 From top to bottom:
Max Factor Xperience - Pink Opal
Chanel Rouge Allure - Incognito
Bourjois Effet 3d - Brun Rose Academic
Chanel Rouge Coco Shine - Boy
Tarina Tarantino - Cameo
Chanel Rouge Coco Shine -
Bonheur
Dior Addict Lipstick - Diorkiss
And so, what colours did this week's lips entail?
Sigh. Nearly all nudes.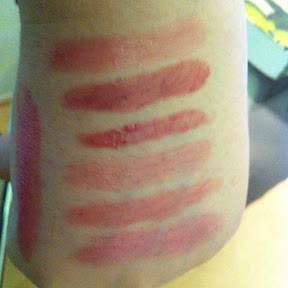 Swatches in (almost) the same order - the Dior is the odd one out, but there's a in-depth review of that one coming up tomorrow.