Yes, I'm back and I no longer need a stunt hand, so A Week in Lipstick is back too! Here's what I've been wearing:
This is Dior's Lip Polish in shade 003, a milky sheer peach. It's essentially a balm, but it imparts a hint of colour, and I find it goes very well on tanned skin: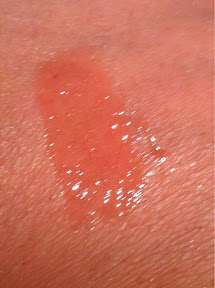 I also have shade 002 which is a strawberry milkshake shade, but I think that looks better on paler skin.
The USP of Dior Lip Polish is the completely round "spinning" brush, which is intended to massage your lips as you apply, and stimulates blood supply to the lips: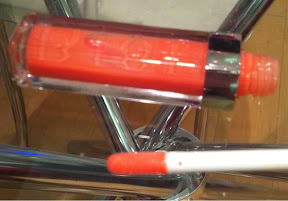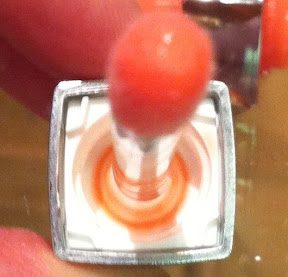 I don't, entirely, believe the claims that the round brush stimulates the lips to the extent that it'll make a difference to the condition of your lips (I suspect you'd have to spend a LOT of time applying, rather than the usual 5 seconds or so you'd spend applying balm), but it does soften and smooth your lips and it's a nice moisturising balm to boot.
There's just one thing I don't like and that's this:
My brush arrived split. It still works, but at £20, I'd expect better quality control, to be honest.
So yeah, just one lip product this week. I don't
think
I'm ill…
The Fine Print: I bought this in Paris. From Sephora.